FINALLY, THE ESBE TEAM WAS ABLE TO GATHER IN REFTELE
2022-04-19
ESBE colleagues have longed for this conference and to be together for so long. The overall theme of the conference was just this – Together!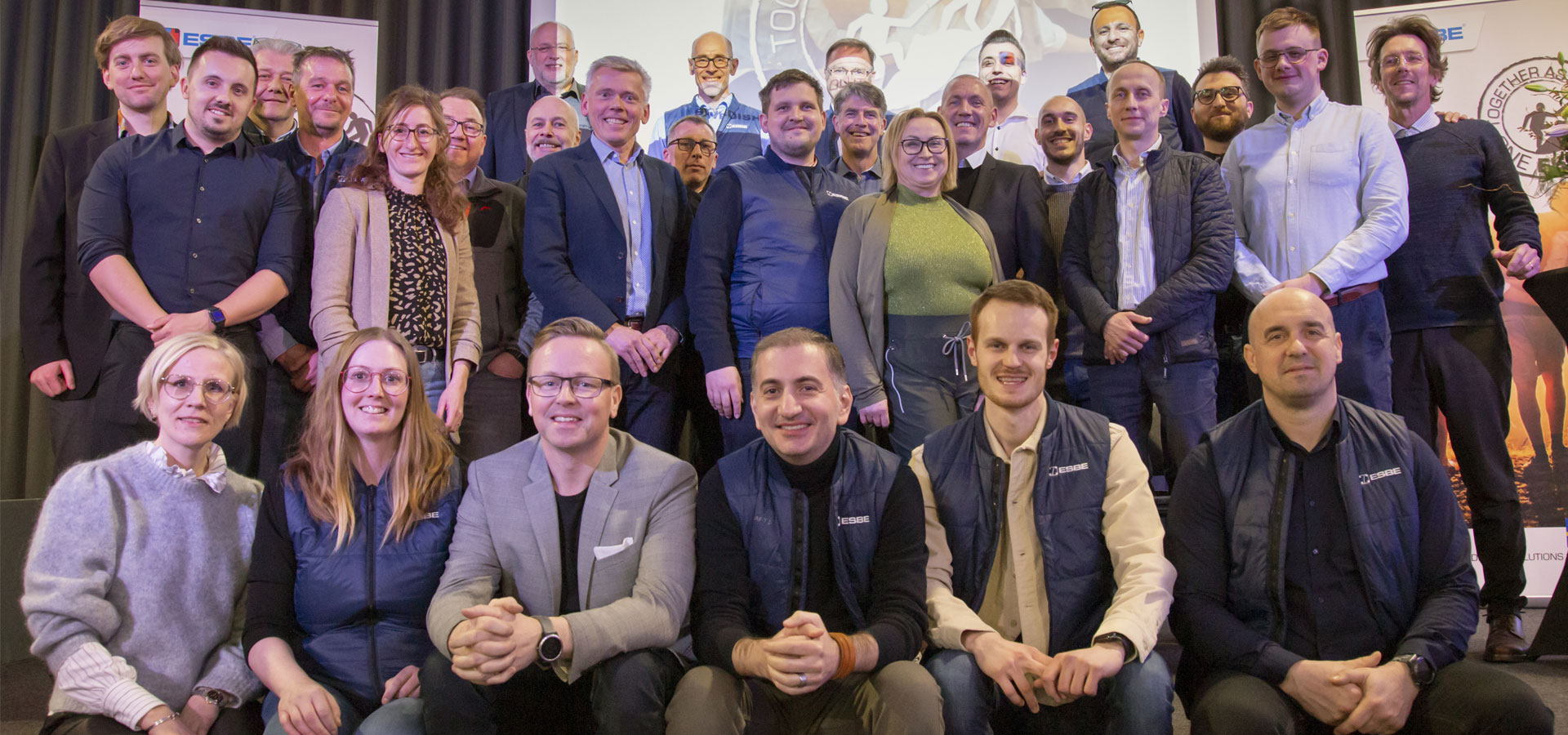 Forty participants from our various subsidiaries and sales companies in Europe were met by a team at the head office in Reftele, April 12–13 2022. There were many "long time - no see", "finally we are here" and "wonderful to finally see you in real life!"
Knowledge and togetherness are important building blocks
The theme of the conference was 'Together'. A statement that ESBE develops, manufactures, sells, and makes things happen together! Both internal at ESBE as well as together with our customers.
During two intense days, the participants got to know new products, immerse themselves in ESBE's sustainability strategy and got trained in value-based sales. Lots of knowledge and thought-provoking words were given in lectures, workshops, and training. The conference ended with an award ceremony and a fantastic dinner.
Last but not least, ESBE would like to thank all employees for the great work that has been done to make the conference work in all parts. Together we create magic!

Curious about ESBE's product news?
ESBE exhibits at Nordbygg in Stockholm, April 26–29. We are there to inspire and to share how our products provide increased indoor comfort, safety and energy savings.
🡪 You will find us in Stand A09:28
Related articles
ESBE exhibits at Nordbygg 2022
'One ESBE' regarding Sustainability