PRODUCT OF THE MONTH – ESBE ACTUATOR SERIES ARA600
2022-01-11
When you are looking for a perfect match for ESBE's range of VRG valves, there is no better partner than the rotary actuator ARA600. » Learn more about the benefits of the actuator series ARA600
The most distinctive thing about the ESBE series ARA600 is that the rotary actuator forms a perfect unit when working with ESBE rotary valves series VRG. The actuator also works excellently together with valves in the VRB family.
The ARA600 is available in different designs
The ESBE series ARA600 consists a range that covers all needs. The actuator is available in several designs: with 3-point signal, 2-point signal and with proportional signal. For more detailed information, see our product presentations.
Common to the different versions is that they offer both reliable and quiet operation when you want the valve with which the actuator cooperates, automatically mixes and supplies your heating system with hot water.
Compact design saves space
The compact actuator is a well-proven product that has helped property owners to get regulation of hot water temperature since 2008. Do not be fooled by the compact design – ARA600 has a power of 6 Nm and can handle valves in size DN15-50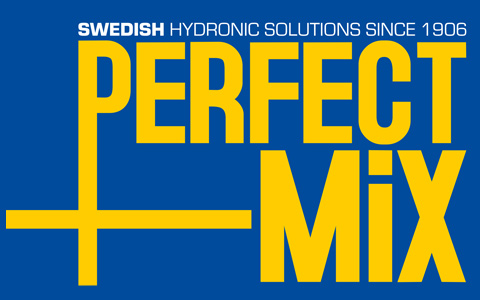 Product benefits quipped with the ARA600
In addition to its stylish and elegant exterior, the ESBE series ARA600 is developed to be easy to use and install.
• On the market since 2008
• Designed by industrial designer Per Liljeqvist
• Reliable and quiet operation
• Can be used for both 2-point, 3-point and proportional signal
• Perfect partner for ESBE's VRG valves
• Operating range of 90 °
• Premounted auxiliary switch available
• Easy manual operation by pull-and-turn knob

The links present ESBE's product range and technical data for the ARA600
ARA600, 3-point
ARA600, 2-point
ARA600, proportional