PRODUCT OF THE MONTH – ESBE LOAD UNIT SERIES LTC300
2021-10-05
Finally, it's here! ESBE launches load unit series LTC300. A reliable and accurate partner for boilers heated with solid fuel. » Learn more about the benefits of the ESBE load unit series LTC300
Load unit LTC300 is developed and optimized to be a perfect partner for boilers that are heated with solid fuel, e.g. firewood, pellets, briquettes and woodchips. The load unit ensures efficient combustion, which means that the boiler does not have to start / stop as often. This means that you save energy while increasing the life of the boiler.
Efficient, optimized and stylish
In addition to its internal features, which are listed a further down the page, the load unit series LTC300 has also been equipped with a nice and cohesive exterior. The outside is decorated with an insulating shell that is made of 25 percent recycled material. In addition to insulating and giving a calm, coordinated and stylish impression, the shell helps to emphasize the thermometers. The thermometers, by the way, are the most accurate on the market and their location are carefully selected to facilitate reading.
Load unit series LTC300 complies with the Ecodesign directive
In order to reduce carbon dioxide emissions within the EU, an energy directive has been developed that is conclusive on all EU member states. This is called ErP Directive 2009/126 / EC. The abbreviation stands for Energy Related Products. Products that consume energy throughout their life cycle are reviewed and the directive's task is to investigate energy saving potentials. The aim is to provide consumers with products that are more energy efficient.
• Load unit series LTC300 complies with the ErP directive.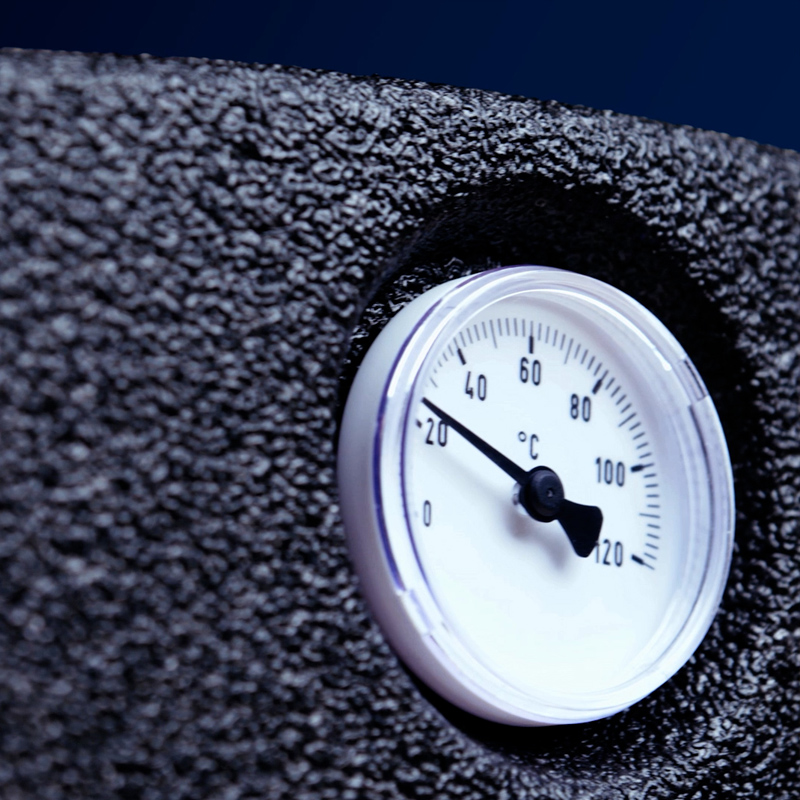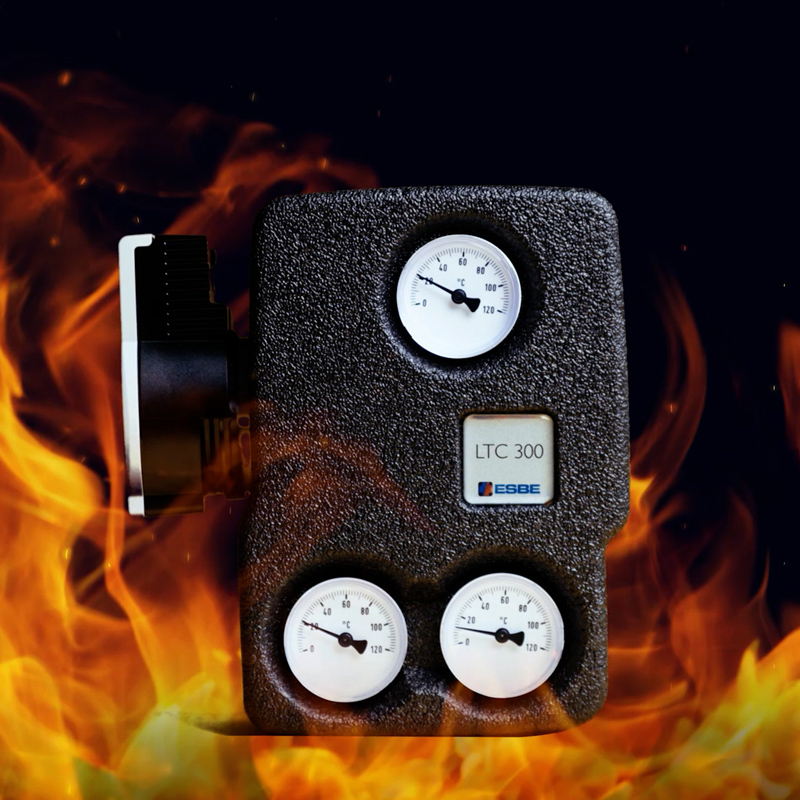 Product benefits equipped with the LTC300
When we developed the load unit series LTC300, we placed great emphasis on functionality. Therefore, the load unit series are equipped with several smart functions that make it easy to both install and use.
• Integrated self-circulation function that works in case of power failure or if the circulation pump shuts down
• Accurate control of the return water temperature
• Integrated ball valves for shut-off function for easy service maintenance
• Fully adjustable pump speed for optimized storage tank loading
• Integrated venting function
• Replaceable thermal element
• All components are premounted
• Low weight and compact design
• Excellent stratification
• Constant high return temperature
• The market's most accurate thermometers
• Energy efficient pump, EEI ≤ 0.20 (complies with the ErP directive)
• The insulation shell consists of 25% recycled material
The load unit meets ESBE's three ambitious goals:
1. The product uses less energy
2. The product gives the property owner enhanced comfort
3. The product increases the safety of the heating system
In other words, the property owner can save energy and increase the life of his boiler with the help of load unit series LTC300.