We are ESBE, Ambassador Karl-Oskar Brunnsgård
2020-10-06
Varied work as a production engineer at ESBE brings true job satisfaction together with a sense of freedom under responsibility. Karl-Oskar Brunnsgård is happy at ESBE. This year it is 27 years since he was given a permanent job, meaning that he has spent his entire working life at the company.
Meet Karl-Oskar Brunnsgård, production engineer at ESBE
Karl-Oskar spends much of his free time together with his partner and three children, aged 11, 5 and 2. When this Reftele resident with an interest in tennis and orienteering goes to work, it's at ESBE with the title of production engineer.
A production engineer often combines practical work with theory. The role has changed down the years, as the level of technology has increased and production has become more automated.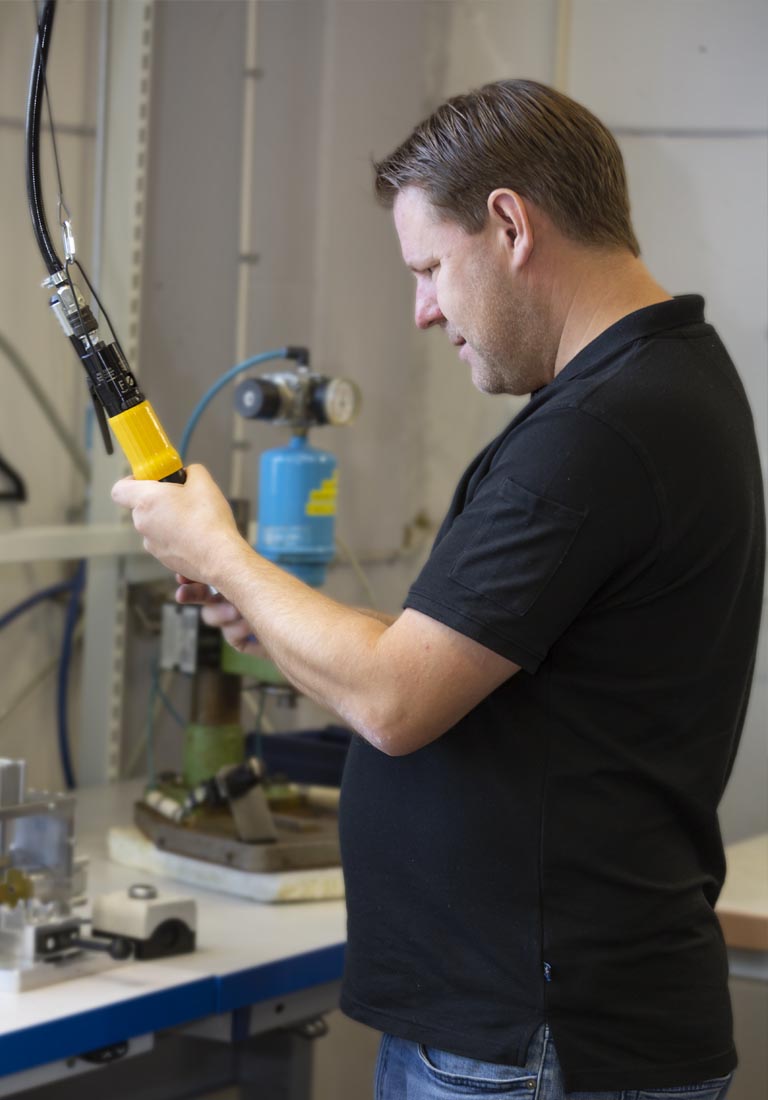 What are your duties at work?
I'm a production engineer for departments in the areas of assembly and cutting. My duties vary a lot. It can be anything from preparing new products and product variants for production to production enhancements and problem-solving. I order essential goods and participate in development projects for new products. Sometimes I'm involved in investments in production equipment and new machines, where my task is to run or be involved in technical production matters and projects.

What is your background? What did you do before starting work at ESBE?
I left school in 1994 after three years of studying Industrial Engineering at upper secondary school. The last year consisted of a work placement two days a week, and I spent it at ESBE. After graduation, I was offered the chance to continue work, which I accepted.

What is a normal day like at work?
My working day follows the production day, so I'm in place more or less between seven and four. I usually have one or two meetings a day. These can be project meetings, improvement meetings, product development meetings or visits. My working hours are fairly evenly distributed between the office and jobs in the factory. I enjoy combining theory with practice, and it's also necessary to be in production in order to be able to do a good job when you're at your desk or in a meeting.

How would you describe the corporate culture at ESBE?
ESBE is a secure, stable family business with long-term goals.

What characterises ESBE as an employer?
ESBE cares for its staff and is generous to us employees.

What's the best thing about your job?
The best thing about my job is the variety tasks. I enjoy the sense that I'm given freedom under responsibility. I also appreciate that in my role at work I meet a lot of people, both internally and externally, during a normal working day. Last but not least – my great colleagues.

What's your best advice for people who are curious about what it's like to work at ESBE?
If you want to know what it's like at ESBE, my advice is to contact someone who works here.